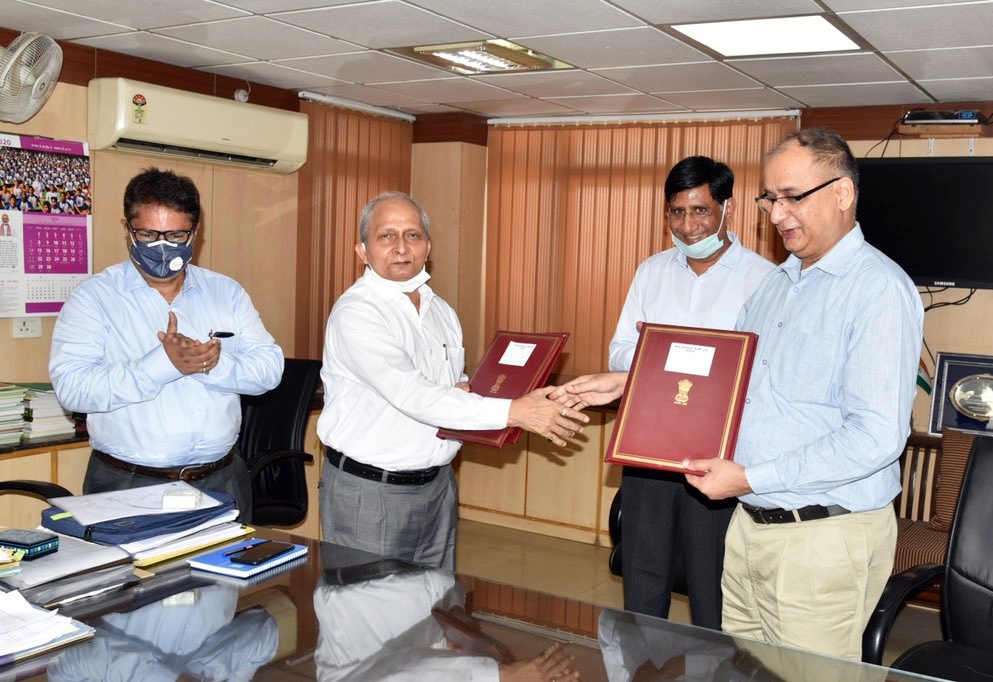 DAINK AABESHBHUMI : DESK: NEW DILHI :INDIA.10th June, Wednesday 2020,IFFCO Signed Mou With ICAR For collaborative Research,Testing, Technology Transfer and Extension Program For Achieving Modern Agriculture And Benificial for Farmers.…A Collaborative Step to doub. Indian Farmers Fertilizer Cooperative Ltd (IFFCO) signed a MoU with The Indian Council of Agricultural Research (ICAR) for collaborative research, testing and validation of different products through ICAR institutes and Krishi Vigyan Kendras (KVKs). This will also enable these centers to disseminate technological advancements by imparting training, through awareness programs, campaigns, field trials and demonstrations for the benefit of farmers. In the program hosted in ICAR campus and scientists were present via videoconference. Dr. AK Singh, DDG, ICAR gave a brief background of the MoU. Dr. T Mohapatra, Secretary DARE & DG ICAR, Dr. U S Awasthi, Managing Director IFFCO, Mr. Yogendra Kumar, Marketing Director, IFFCO, Dr. Malhotra, Commissioner Agriculture, GOI; Dr. Kimothi, ADG (Cdn.), Director ATARIs; and representatives of the KVKs were present.Mr. Yogendra Kumar, Marketing Director, IFFCO present in ICAR campus mentioned that the MoU will help in testing, validation and dissemination of innovative products at an unprecedented pace which will benefit the farmers. He also mentioned after a detailed discussion with ICAR, we will make a plan of action.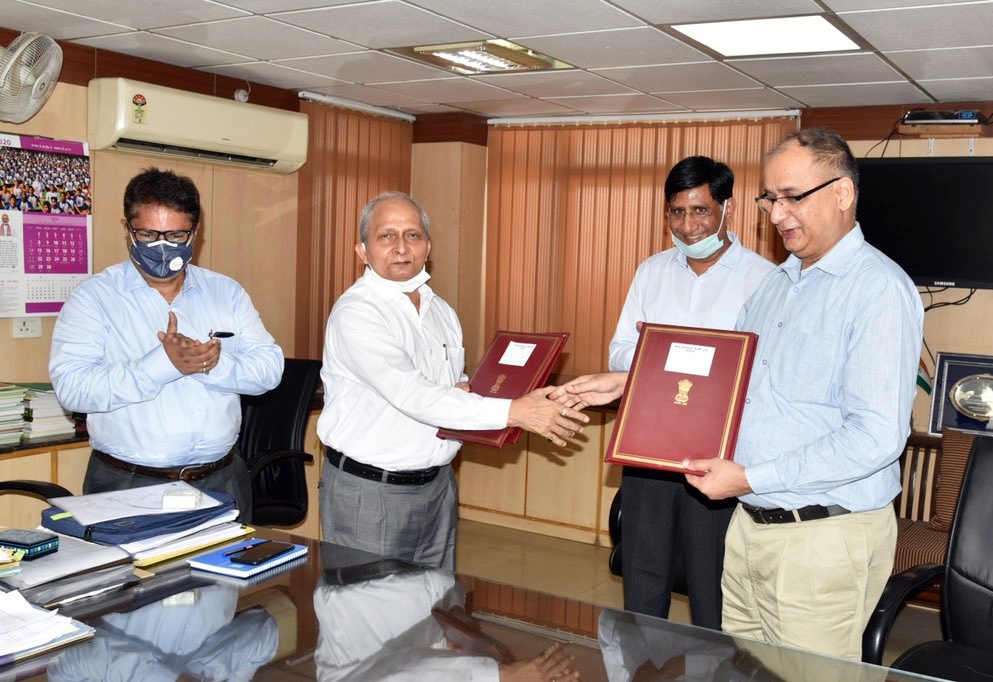 Dr. T Mohapatra, Secretary DARE & DG ICAR who also chaired the session and mentioned that it is a historical event. He emphasized that with the collaborative research and extension, we can reduce the consumption of fertilizer to even 15%, it will be a significant contribution to agriculture and farming community.
Dr. U S Awasthi, Managing Director, IFFCO congratulated and praised ICAR for its tremendous achievements in the field of agriculture. He said research should be collaborative with industry, as it will help in dissemination of technology through lab to lab with contribution from best minds from both organizations. The objective of this collaboration is to serve the farmers in reducing consumption of chemical fertilizer by effective use of technology. We are working to achieve root out the chemicals from the soil. ICAR will give support & encouragement in these ventures. He further said that the MoU would help in solving the problems of farmers. This is another collaborative step to double the farmers income by 2022, a vision by our Hon'ble PM Shri Narendra Modi Ji.